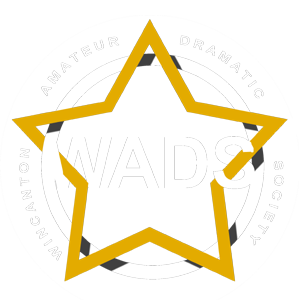 Where Community Spirit Isn't Just An Act
Costumes & Makeup
With out the right costume the character might not look quite right and with all the lights on the stage an actor needs some makeup to make their features standout on stage.
A costume and makeup defines a character with a dames bright colours and over the top sizes and rosy red cheeks to the evil wicked witch with her long dark out fit with pointy hat and green face.
What makes for a good Costume?

Jenny has been with WADS for many years. and nearly all of the costumes that are used for a wads production have been made by Jenny. Her years of experience as a seamstress and costume director makes no job to small. From the start of any production the directors and costume director will work out what costumes suit the characters and also the actors playing them.
Then its a case of getting each and everyone tried on by the cast and adjusted accordingly, this is no small task and can take a while to get them already with Jenny work late into the night at times.
But if you think it just a case of giving a cast member a skirt, shirt or a pair of trousers and that's it, then think again. On top of this they need to have wigs, hats, bags and other accessories to really make them look the part.
On performance days the costumes are named and placed in the dressing rooms and ready for the cast members to put on and go on stage.
Before all this the cast members go into the make up room to get their make up done for some this maybe a little bit so that they can be clearly seen under the stage lights, for others this can be a more in depth process of scars, black eyes and other marks or layers of different colours like red cheeks or bright eye shadows.
The make up process is normally done early on in the day so that everyone is ready and have plenty of time to put their costumes on.
When costumes are on and the cast are ready to go, it's a quick check in the mirror and off to the stage wings before going on, making sure you have all the required accessories.
Then it's show time.
With an experienced costume director at WADS we are lucky to know that when you go on stage you look just right.
On performance nights you will see the costume director with the Dame get him in and out of copious amounts of costumes making sure he is in the correct one and out on stage in time, sometimes this can be tricky.
You may look at that wig and think really, is that going to work and then when it's all on, makeup done and accessorised up and you look in the mirror you know that they have made the right choice.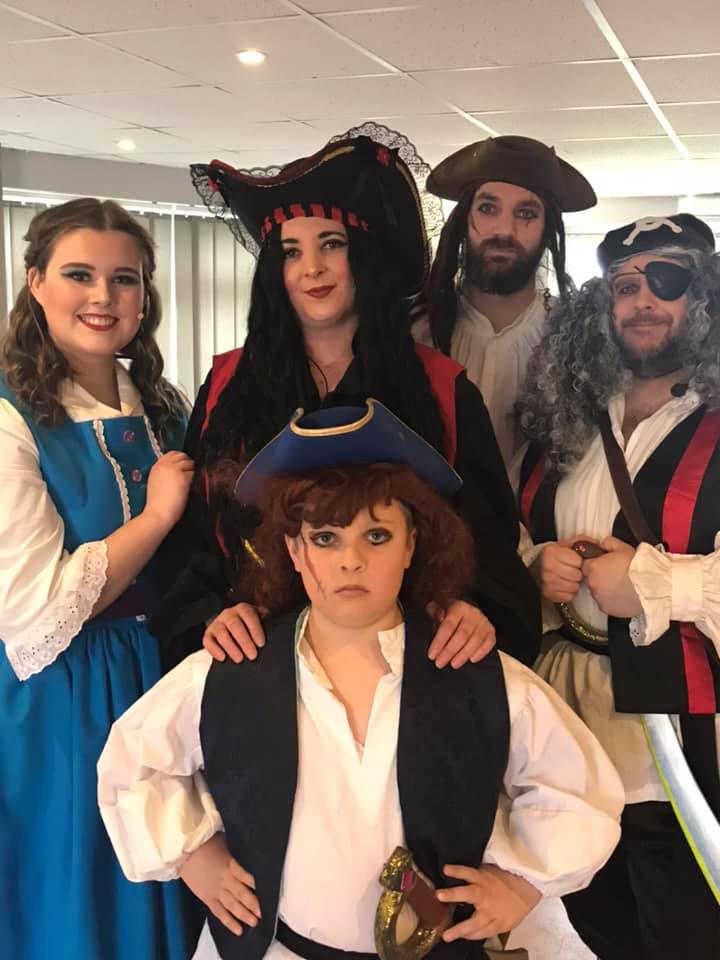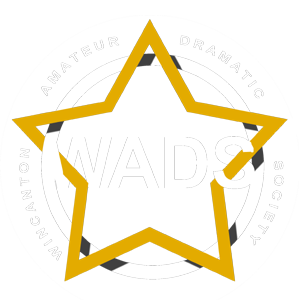 © Copyright Wincanton Amateur Dramatic Society