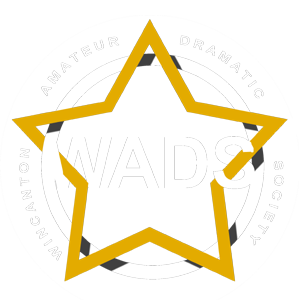 Where Community Spirit Isn't Just An Act
Hiding in the wings
SO the curtain goes back and the show begins, but who are the people behind the scenes?
Who makes that curtain go back?
The stage crew are a major part of any performance. As you sit in your seats and watch the actors on stage delivering lines and entertaining you like the a swan on the surfaces of a lake, it's the stage crew that are in the wings rushing around to make it all go swimmingly like the swans legs paddling like mad under the water and keeping it afloat.
So what is it they are doing and what do they need to do on the build up to any performance?

"Rehearsals generally start in September for our February shows, but for the crew, it always starts before.
We begin with a production meeting, which involves the director, sound, lighting, costumes and of course back stage.
The stage manager will generally sit with the director during the early rehearsals, taking notes of what is required during a scene. There is a lot of painting and prop making before we get into our positions in the wings from January.
Tech rehearsal is the time we get to finely tune all aspects of the stage, sound and lighting, which is generally a bore for the cast, but a must for the crew! This is where we get to perfect seamless scene changes.
On show night, it is the job of the stage crew to make sure that the stage is set and ready to go, and to make sure everyone knows exactly what they're doing.
Mic packs need to be put in place, as do props.
We all have ear pieces to communicate amongst ourselves and up in the box to Brian and Luke. Then as soon as the music starts, the first job of the show is curtains up!
The last jobs are to reset the stage and to make sure you have all the props back and put into position, this can be like a game of hide and seek sometimes! Recover all mic packs and finally give the stage a good old sweep.
I've worked back stage a lot, and really enjoy the camaraderie and the banter that we have. We're a close knit, hard working bunch who all enjoy what we do!"
Gina Pike
The stage crew are integral to any performance and with out a good stage crew a set change can seem like a life time to those watching the performance and can lead to a less entertaining show.
We are lucky at WADS that our stage crew are professional and have been doing it for many years. Some have stayed with stage crew while others have dabbled with being on the stage as well.
Thats what makes it so nice to be part of the society, you are not fixed to one thing and there are lots of thing that you can get involved with.
Props
Another big part of any show are props. If its just a tankard for a pirate to drink from or a captains wheel, a good prop will make the show even better. We are lucky to have people such as Ray, Mike, Jo and Paul who make Props from small ones to big ones but each and everyone is as important as the next.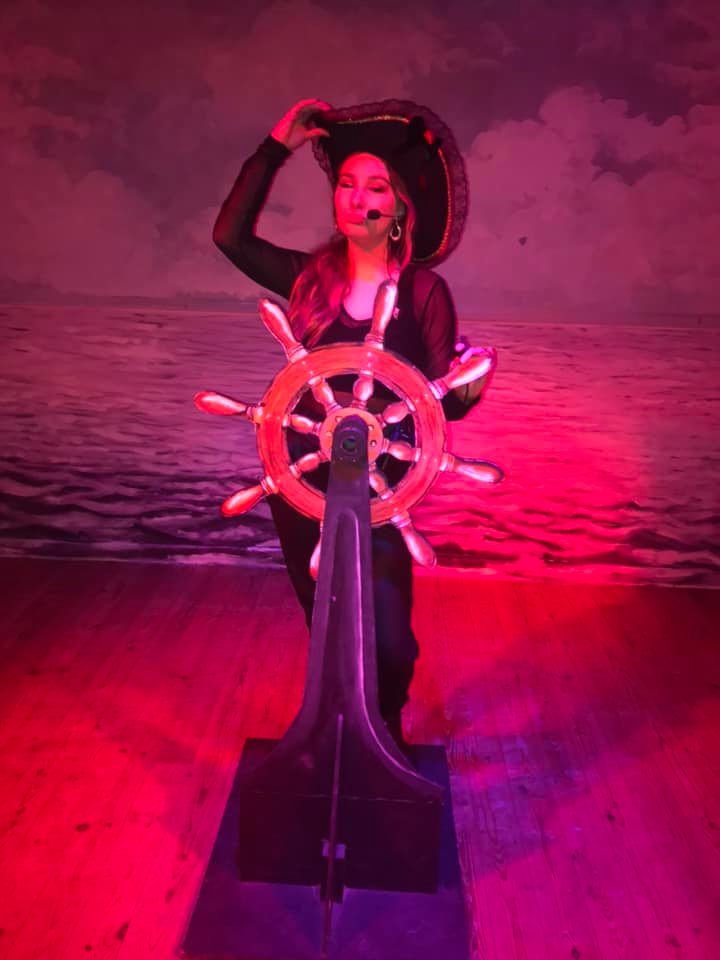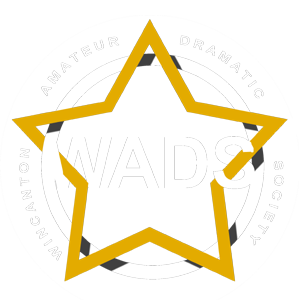 © Copyright Wincanton Amateur Dramatic Society